Ladies, are you deeply disappointed with the traditional false eyelashes with annoying glue?
Effortlessly achieve beautiful eyes with our 2020 BRAND New Hot Attractz™ - Magnetic Eyelash & Eyeliner Kit Now!
No glue! No pain! No chemicals!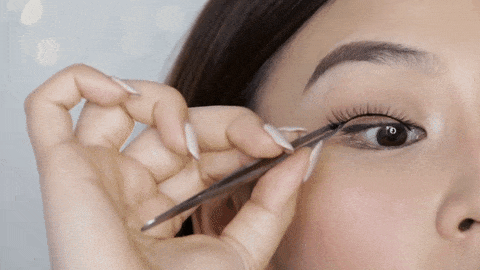 The eyeliner uses ultra-fine magnetic particles, non-irritating to the skin.
Unlike the usual fake eyelashes which use glue, this Attractz™ - Magnetic Eyelash & Eyeliner Kit does not, thus suitable for those who have sensitive skin and glue allergy.
Makes your eyes dazzle

Comes with different eyelash styles

EASY to apply for eye makeup, it just takes one minute and it can last all day. No special skills or makeup experience needed 
Blends in perfectly; making it look like natural eyelashes
Super soft, comfortable & lightweight. It can be worn all day long, make you feel like you're not wearing falsies at all. 
Special wind-resistant & waterproof formulation will not result in dizzy dye
Contains no animal hair - 100% cruelty-free

Safe to use; won't cause any irritation to the eyes

Super convenient; easy to bring everywhere, t

he kit comes with an eyelash holder; enables you to easily adjust your eyelashes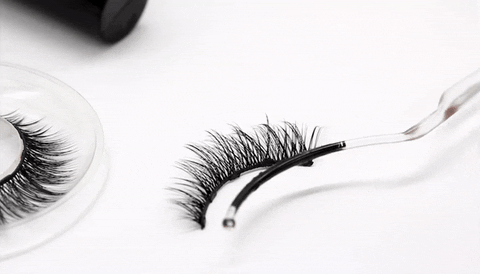 How to Apply:
Step 1: Apply Magnetic Eyeliner above your lash line like you normally would. (If you're using eyeshadow, apply it before the eyeliner.)
Step 2: Add a second coat of eyeliner.
Step 3: Wait until the Magnetic Eyeliner is about to dry. The liner must be dry in order to attach the magnetic lashes.
Step 4: Gently place the magnetic lashes on your lash line.
Step 5: Once you're satisfied with the placement, gently press the lash down to set it properly.
With five thin magnets, you can quickly and easily put on the magnetic lashes without feeling irritated. 
The magnetic eyelashes are reusable and could be reused over 30 times!
How To Remove
Step 1: Gently pull the magnetic eyelashes off.
Step 2: Remove the remaining makeup residue from magnets using oil-based makeup remover. Do not wash the lashes in order to not damage the lash strips.
Step 3: Properly store the lashes in carrying case for future use.
Specifications:
 Length: 1cm - 1.5cm
Product Size: 13.3*11.7*2.8cm [box]
Color: Black
Include: 1 x Magnetic Liquid Eyeliner, 3 Pairs Magnetic Eyelashes, 1 x Eyelash Holder (tweezers)
Note: Please be advised that magnetic eyelashes can only be worn once the eyeliner is about to dry. Store the magnetic eyelashes when not in use. Remove the magnetic eyelashes off before washing your face, showering, and sleeping. 
We are running a UP to 50% DISCOUNT promotion for this product. Buy now before the price goes back to the original price.

- This item is currently IN STOCK.
- Please allow 8-12 weeks for delivery in the USA due to recent shipping restrictions. Other regions might take a little longer but we will definitely ship the item(s) to you with an insured tracking number.

Click the "Add To Cart" button on this page now to enjoy HUGE DISCOUNT.

*Offer valid for one week only.

Limited Quantities, This Will Sell Out Fast!