Can't hit the GYM? 
No worries, we know your frustration.
You can still complete your workout with our safe and effective Bodeefyz Gym Set. This innovative workout system is designed to work your muscles out in ways you never dreamed you could from HOME or ANYWHERE without expensive bulky equipment. 
EASILY SET UP IN SECONDS with the included door anchor, handles and ankle straps. Just choose your desired exercise, set up accordingly, and start your workout. The door anchor turns your door into your own gym in seconds. Suitable for men and women at any fitness level!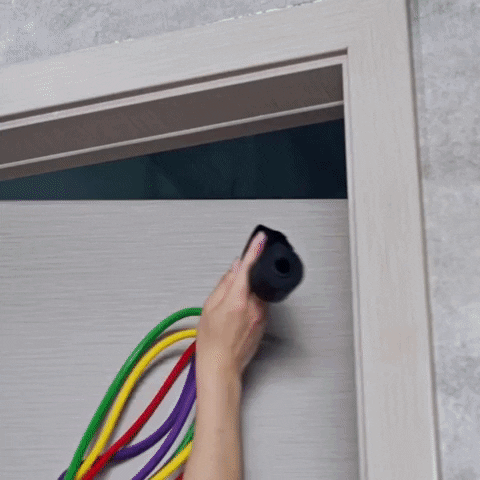 The Bodeefyz Gym Set is designed to enable more than 150 different exercises and a wide range of resistance/weight. You can work for any muscle group in the body in countless ways, and get the results (and look) you want quickly and effectively.
Package Includes: 
The resistance bands are strong & durable, made from high-quality natural latex that built to last.
We are running a UP to 50% DISCOUNT promotion for this product. Buy now before the price goes back to the original price.
- This item is currently IN STOCK.
- Please allow 8-12 weeks for delivery in the USA due to recent shipping restrictions. Other regions might take a little longer but we will definitely ship the item(s) to you with an insured tracking number.

Click the "Add To Cart" button on this page now to enjoy HUGE DISCOUNT.
*Offer valid for one week only.
Limited Quantities, This Will Sell Out Fast!